EXPERT WITNESS:
PERSONAL WATER SAFETY
David Stewart Smith, Ph.D.
Commander, USCG (RET)
Dr. Smith has been retained or consulted in over 650 cases with aquatics, boating or Jones Act litigation. The 34 years of Dr. smith's exprience as an expert in boating/swimming litigation is based on his extensive background in teaching subjects such aquatic safety, accident prevention, water rescue and the field assessment/stabilization of hypothermic near-drowning victims.
Dr. Smith was Awarded: the U.S. Coast Guard Achievement Medal and Meritorious Service Medal in recognition of work in Boating and Anti-drowning activities on national and international basis.
---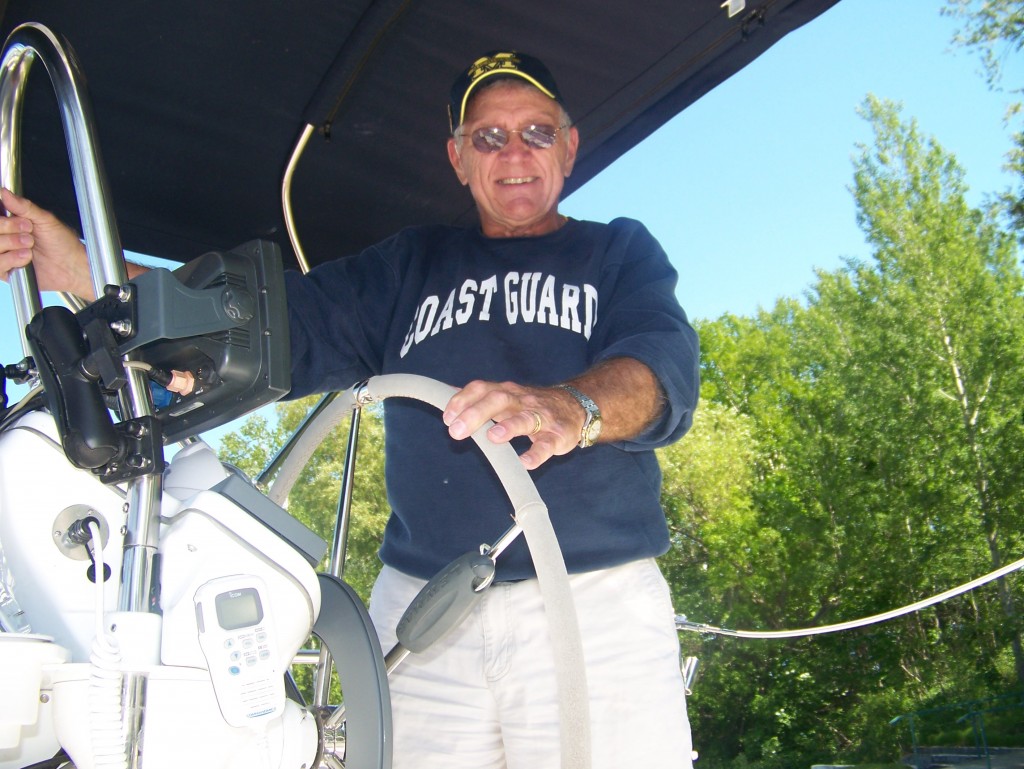 Dr. Smith has assisted defense or plaintiffs' counsel in cases involving accident reconstruction/analysis including (but not limited to): boat collisions, capsizings and groundings; jet skis/Wave Runners; murder by drowning; drowning progressions-signs of drowning; drowning in swimming pools, lakes and at beaches; cervical spine injuries on boats, in above ground and in ground pools as well as at beaches, plus diving from boats; pool/beach design and construction: water skiing and tubing; white water rafting; aquatic accidents at, in or below hydro electric plants and low head dams; water and boat rescues; life guarding procedures; alcohol and environmental stressors/factors including hypothermia; signs and warnings; reconstruction of water and boating accidents; personal flotation devices; human factors. The foregoing includes numerous reports, depositions and courtroom testimonies.
---
Professional Summary
Experienced- Lecturer; Author; Educator; Sea Captain; Search and Rescue Instructor; Expert
Nationally (legal/trial) Witness as presently/previously listed in:
Recognized Lawyers' Desk Reference, National Forensic Directory, Who's Who in Midwest/American Education, Numerous Expert Directories.
Education
B.S. Naval Science (Honors), U.S. Coast Guard Academy.
M.Ed. American University, Washington, D.C.
Ph.D. Education, Saint Louis University, St. Louis, MO.
Legal specialties: Experienced In:
Aquatic Accident Reconstruction
Boat Collisions Including Personal Watercraft (Jet Skis).
Drowning In Any Environment: Pools, Lakes, Dams, Hot Tubs, Boats, Etc.
Alcohol Affected Aquatic Accidents.
Diving Injuries In Pools/From Boats, Etc.
Hypothermia, Immersion/Terrestrial.
Low Head And Elevated Dams.
Flotation Devices (PFD's, Inflated rafts).
Rescue Procedures.
Life guarding At Pools/Beaches.
Water Skiing/Tubing.
Canoeing/White Water Rafting.
Safety Signage.
Human Factors Related to Boating/Swimming Accidents.
Environmental Factors related to Boating/Swimming Accidents.
Merchant Vessels (Inspected/Uninspected).
Rules Of The Road, Inland/International.
Jones Act.
Passenger Vessel Litigation.
Barge/Recreational Vessel Collisions.
Man Overboard/Crew Member Disappearances.
Certifications: Present/Past:
Aquatic Facility Operator (AFO).
Risk Evaluator: Old Dominion University.
American Red Cross Lifeguard.
American Red Cross Water Safety Instructor.
Commanding Officer USCG 100 Ton-1000Ton Vessels, Inland/International Waters.
Commanding Officer USCG Rescue/Aids to Navigation Facilities.
Deck Watch Officer/Navigator/Executive Officer USCG Vessels Inland/International.
Memberships: Present/Past:
National Water Safety Congress.
National Recreation and Parks Association.
National Safe Boating Council.
National Advisory Council, Sea Exploring Boy Scouts of America.
National Transportation Safety Association.
Click on the following link to review Dr. Smith's full resume: http://www.aquaticsafety.com/resume/
CALL FOR MORE INFORMATION
(231) 547-0172

Smith Aquatic Safety Service
2022 Liberty Heights
Ann Arbor, MI 48103

EXPERT WITNESS: PERSONAL WATER SAFETY